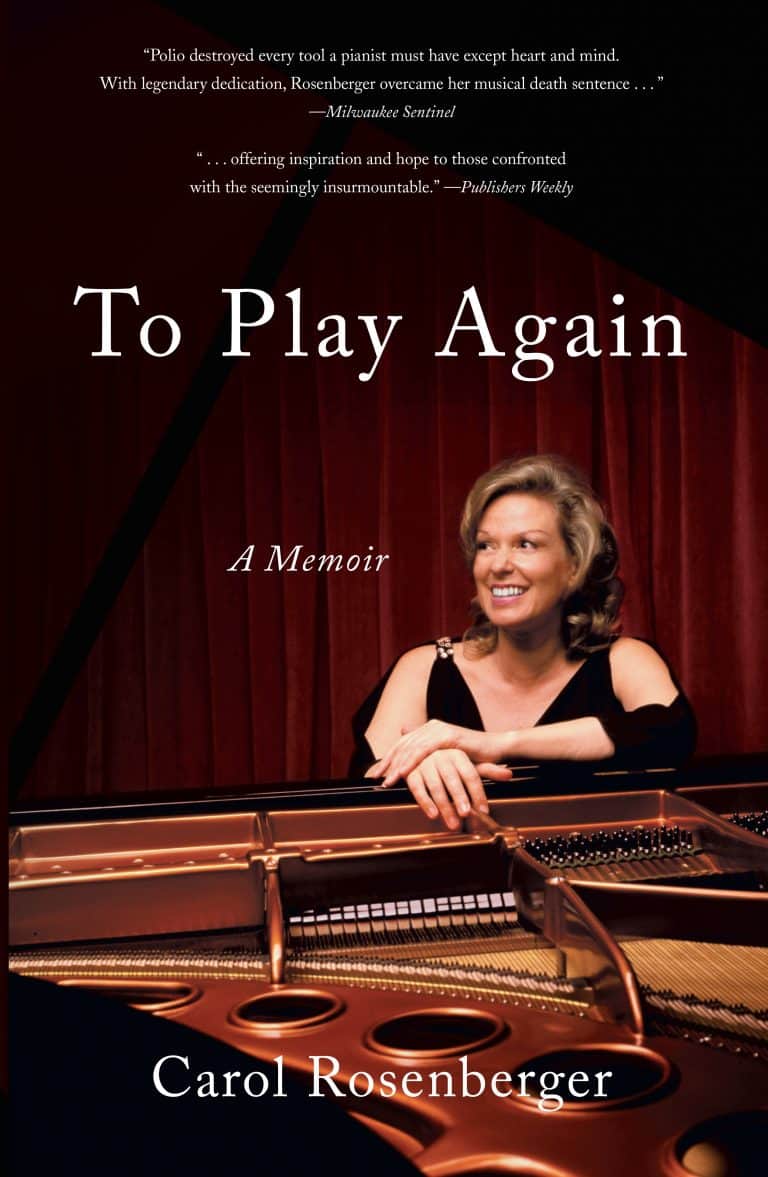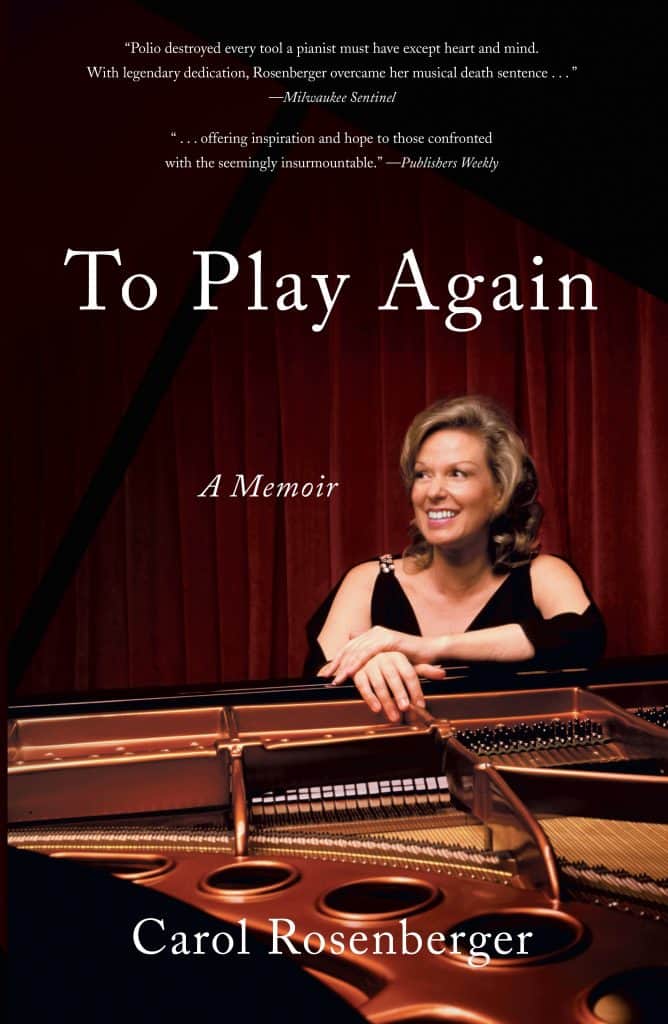 In the words of composer Mark Abel, "To Play Again is a gripping journey through time, place, and emotion that will have you marveling at Carol Rosenberger's indefatigable determination to attain her dreams against the most formidable odds."
At age twenty-one, concert pianist Carol Rosenberger was stricken with paralytic polio while she was working with the legendary Nadia Boulanger in France. Carol's journey to success takes the reader through her ten-year struggle, against all medical advice, to rebuild her technique and regain her life as a musician. Her dramatic story is an inspiration to many.
Milwaukee Sentinel's Jay Joslyn wrote: "Polio destroyed every tool a pianist must have except heart and mind. With legendary dedication, Miss Rosenberger overcame her musical death sentence. The insight and understanding she gained through her ordeal is apparent in the high quality of her musicianship."
This fascinating memoir, illuminating the inner life of a professional musician, is a beautifully written account of a musical and medical ordeal resulting in triumph.
Published by She Writes Press
2018 INDEPENDENT PUBLISHER BOOK AWARDS BRONZE MEDAL WINNER
Read Excerpts Read Carol's Liner Notes See Reviews
She Writes Press Amazon Delos Barnes & Noble Indie Bound
To Play Again Spotify Playlist